100% Italian product production means that all stages of production, from the acquisition of raw materials to the distribution of the finished product, take place within Italian territory.
TECHNOLOGY
CAPFITO is manufactured by precision machining. CNC turning is a type of mechanical machining by chip removal which consists of fixing a high quality aluminium bar in a spindle, which rotates it, and sliding a cutting tool to give it the desired shape of the various parts. CAPFITO consists of 7 elements all machined from the aluminium bar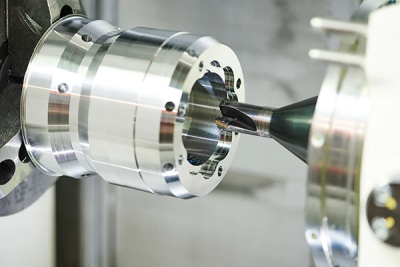 SURFACE TREATMENT
Once the desired shape has been obtained through CNC machining, each part is polished and subjected to a treatment called anodising. Coloured or natural anodising on aluminium is a surface treatment process that creates a highly wear-resistant protective layer on the aluminium by means of electrolysis. Using an innovative method, the colour is fixed by means of hot water. The colouring depends on the selection of pigments that are deposited inside the pores created during the process.
ASSEMBLY AND TESTING
Each part is checked and tested to be assembled to create the Capfito capsule closure. Each CAPFITO is numbered as a unique product. In order to achieve a precise and uniform closure of the aluminium foil in the capsule rim, we must have very precise tolerances in the fit of the mechanical parts. The result is a glue-free closure that can withstand the high pressures of 19 bar and high brewing temperatures of coffee machines.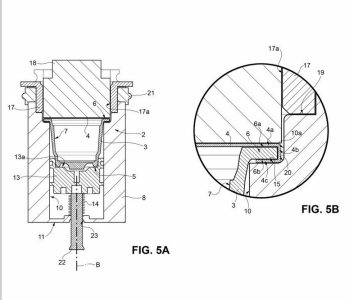 ITALIAN DESIGN, 100% MADE IN ITALY PRODUCTION.
A REASON TO CHOOSE CAPFITO !!!
Follow Capfito on social media
To stay up to date, follow Capfito on social media:
If you have purchased Capfito please leave a review on our product.
Our customers' satisfaction is our goal, by writing a review you will help us to improve our product.
GOOGLE CARD
To leave a review click here